Knightsbridge Residences - LOCATION
Knightsbridge is the second residential tower to rise in Century City, an exclusive enclave of luxury skyscrapers in Makati, Philippines. Surrounded by some of the most incredible structures and enterprises in the country, including the Gramercy Residences, Milano Residences interior design by Versace Home, Trump Tower, Century Spire architecture by Studio Daniel Libeskind and interior design by Armani/Casa, and the world-class retail complex Century City Mall, Knightsbridge stands in exceptional company.
The sudden economic growth of Philippine's economy and improved international credit rating has brought about a buzz in the country earning it one of the best investment destinations in Asia. And Knightsbridge is one of the projects that have been titillated by this economic improvement. It symbolizes a new dawn in architectural and engineering prospects for the Filipinos.
Knightsbridge is one of the residential towers dominating the skies of Makati, Philippine. This exclusive enclave skyscraper is surrounded by some of the most inconceivable structures in the country including Trump Tower, Milano Residences, Century Spire, and Gramercy Residences.
Within the neighborhood also is the world-class retail Century City Mall.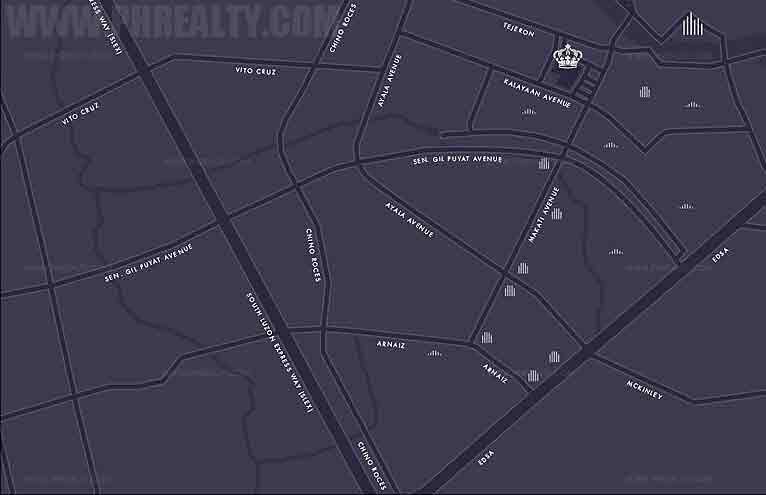 Nearby Schools

Knightsbridge Residences is surrounded by some of the best schools in the country. Most of these schools are less than a kilometer away from the property. This ensures that your little ones won't have to walk or drive kilometers to just acquire knowledge.
St. Paul College Makati
Makati High School Annex
General Pio Del Pillar High School
Makati High School
Makati Elementary School

Restaurants
When eating from the house becomes routine and boring, you can choose to eat out in one of the nearest locations. They include;
Farias Ilocano Empanada
Fresh
Comfort Tuesdays
12 Monkeys
BuddhaBar Manila
Hospitals

You don't have to fret in case of emergencies. There are many fully equipped hospitals within the area.
FortMED Medical Clinic
Barangay BelAir Health office
Pacific Eye Laser Center
MTech
Caraderme

Commercial Establishments and Malls
Verona Optical
Century City Mall
SM Marketplace
My Store
A. Avenue